To read about the trip's adventures so far and to see some pictures, click on "Where We Are Now," "Intracoastal Waterway," or "In the Caribbean" above.
This is our boat!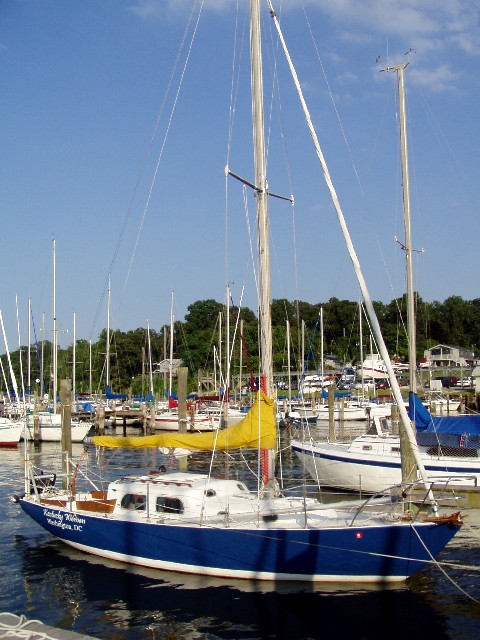 The "Kentucky Woman"
The boat is docked in Pasadena, MD.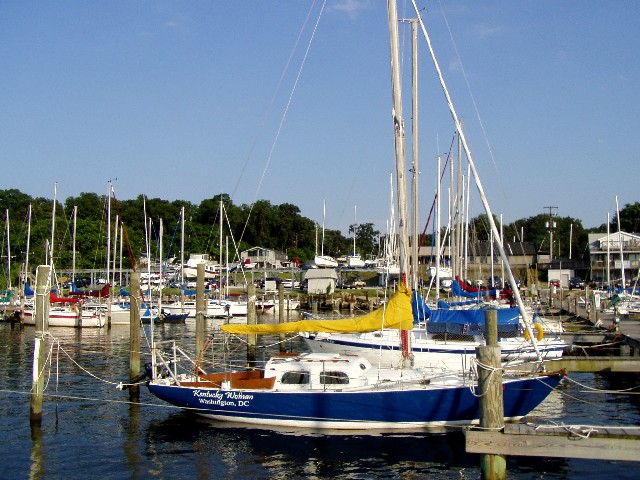 We just finished painting the hull and replacing the windows.
Predeparture...In the months before we go, there are endless preparations to make: painting, electrical work, purchasing equipment and supplies, fixing boat windows and doors, moving out of apartments, ending our jobs, mentally preparing to separate from friends and family and life on land, and much more. We planned to leave on July 20th, which was pushed back a week, and then another two weeks. So, our new and final departure date (we hope!) is August 6th!
One of our many days spent working on the boat.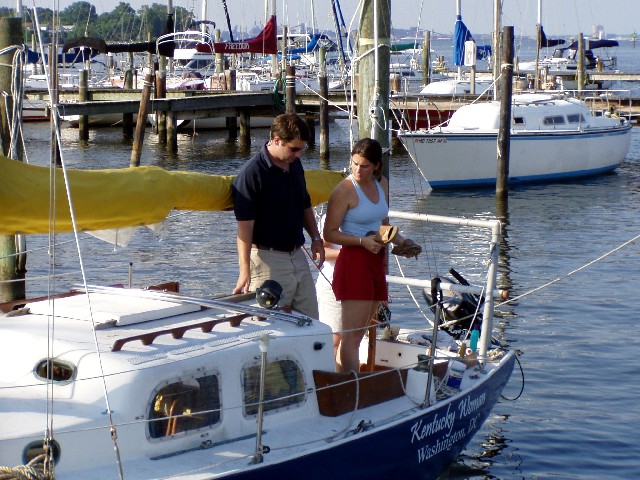 Just about ready to set sail...