Dec. 29 - Mon. - We made it to the Caribbean! We're currently in the Bahamas, Eleuthera, and heading to the Exumas next. As you can tell, we haven't had much chance at Internet access lately, and it may get harder as we go down, we'll have to wait and see. But, we're loving it down here...we eat at least one coconut per day, we're still trying to fish, meeting lots of new people, and finding some deserted islands where we dream about building a nice little hut and living there with all of our friends and family...anyway, we miss you all and love to hear from you as much as possible. Things are going very well in general, we're safe and happy down here, and now I'm going to put up a few photos...we'll try to update again as soon as we can!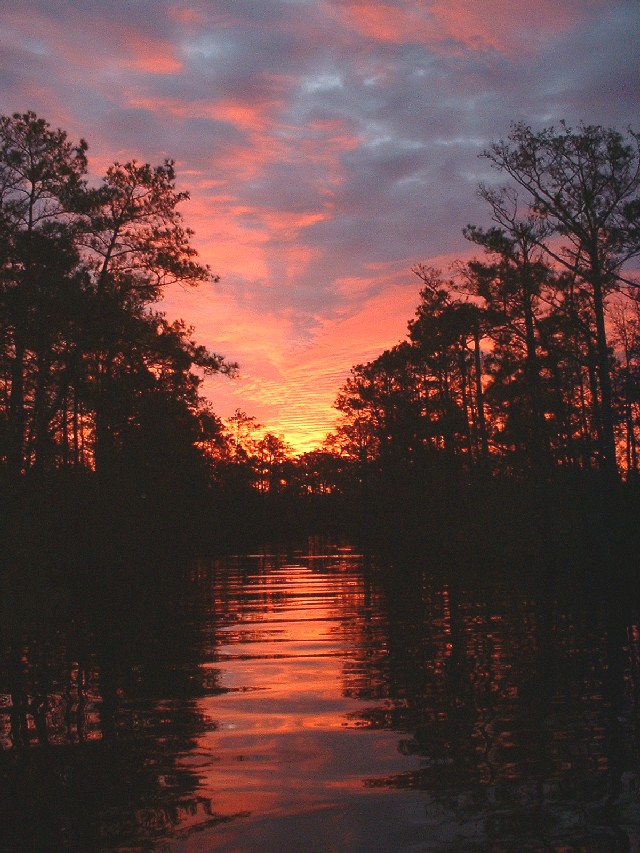 An anchorage at sunset on the Intracoastal, Mill Tail Creek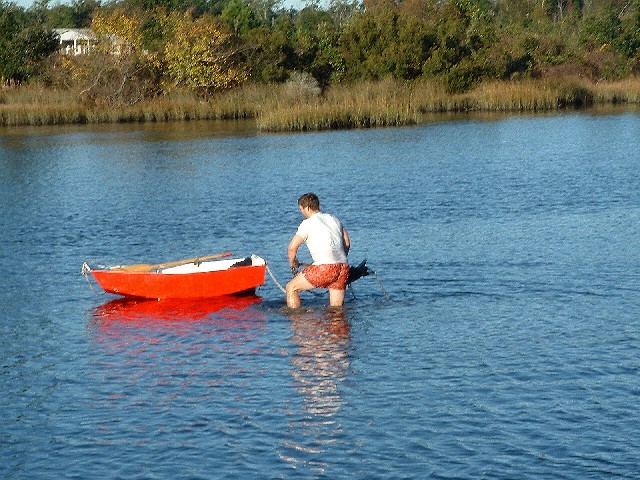 Todd had to go in to rescue an anchor that just didn't want to come up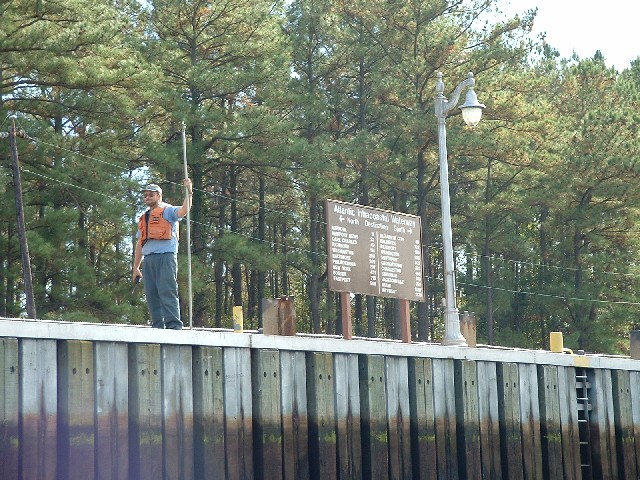 Going through our first lock of the Intracoastal, when Miami seemed so far away still...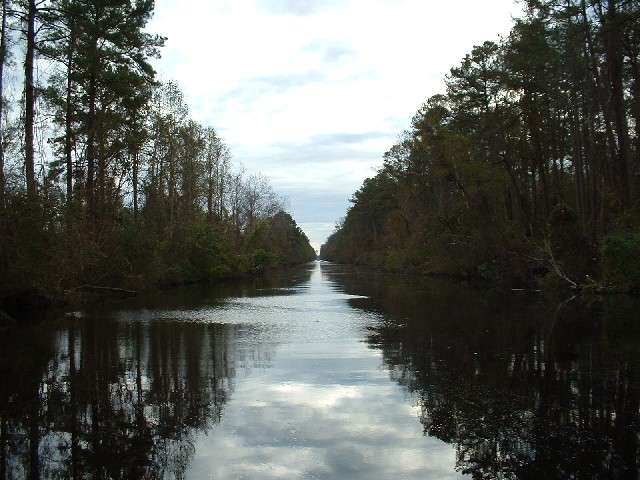 The Great Dismal Swamp, the first part of the Intracoastal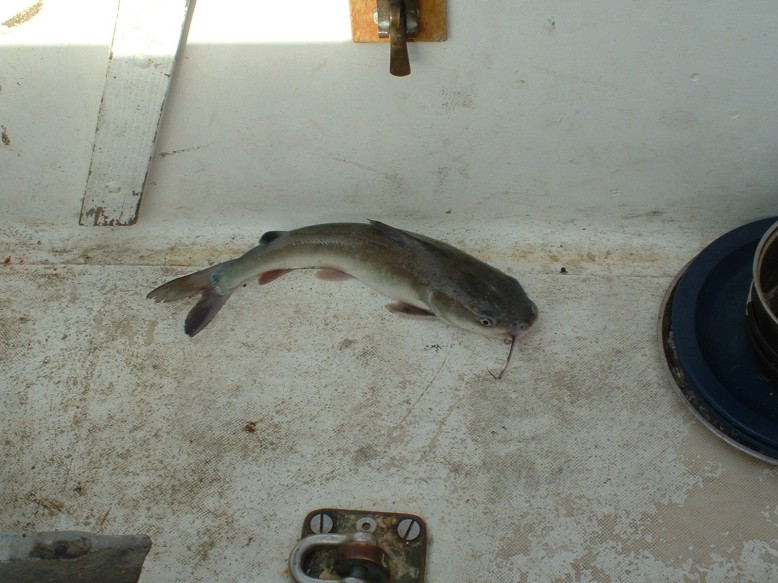 The first fish that I caught and filleted, and Todd cooked...we're trying for more!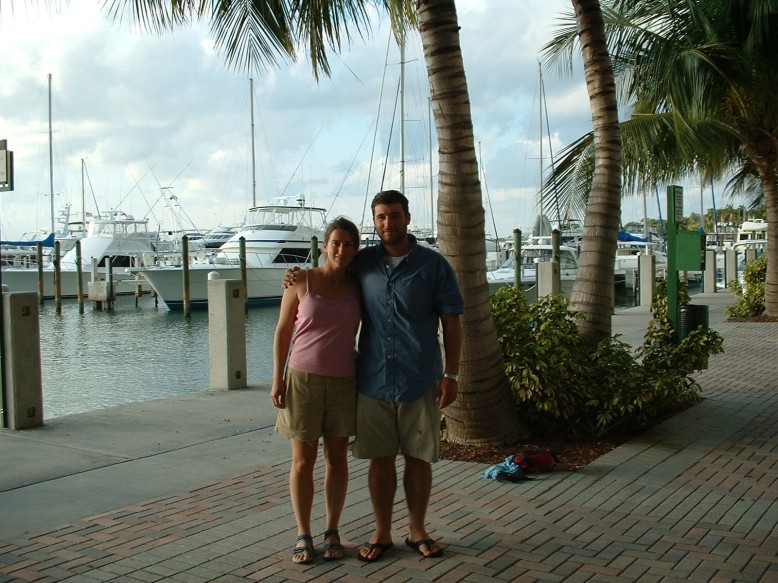 On the dock in Ft. Lauderdale, preparing for crossing the Gulf Stream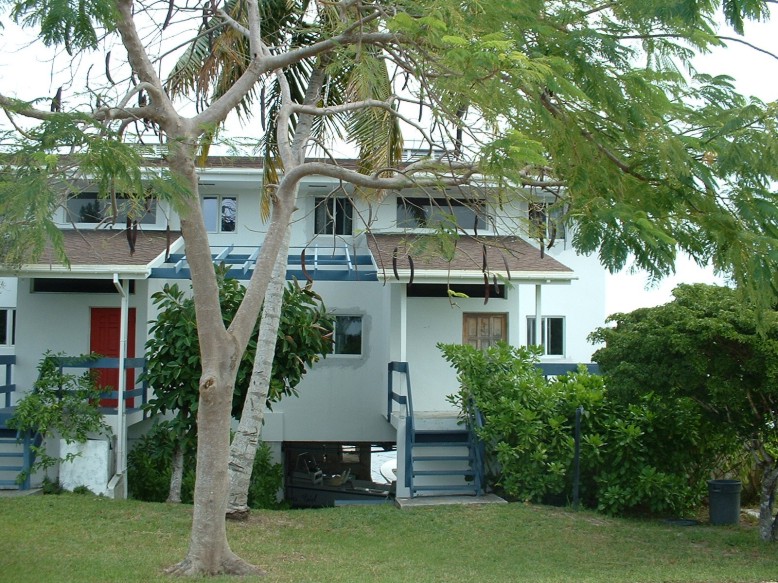 The apartment that was graciously given to us for 3 days in Great Harbor Cay in the Berry Islands
Yosi, a great friend we made in Great Harbor Cay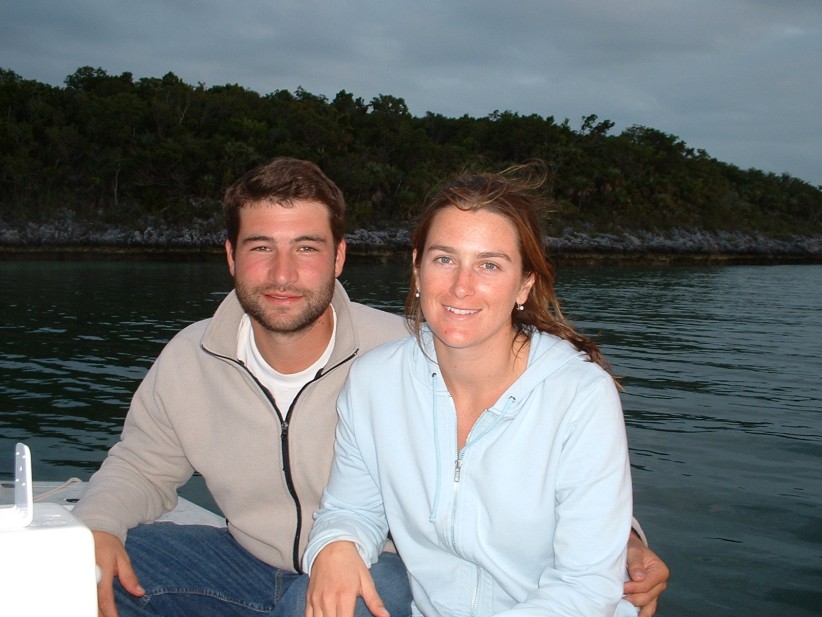 At sunset on Yossi's boat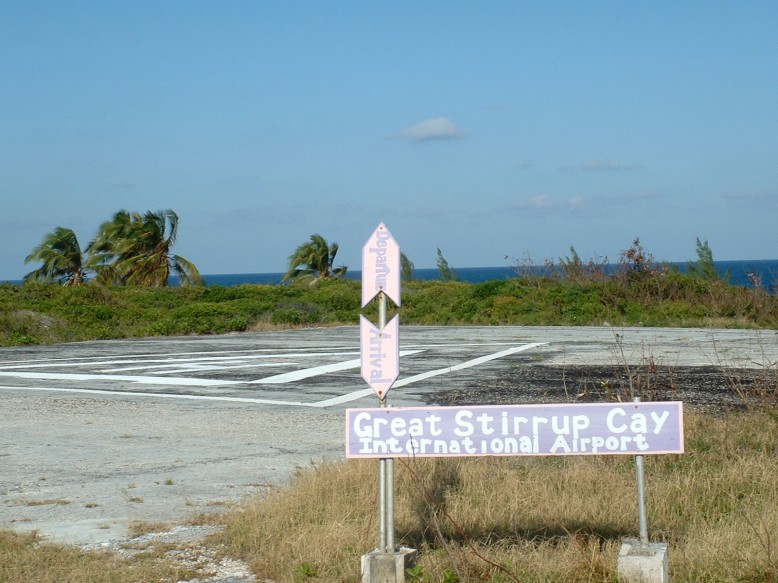 The smallest airport we've ever seen, in Great Stirrup Cay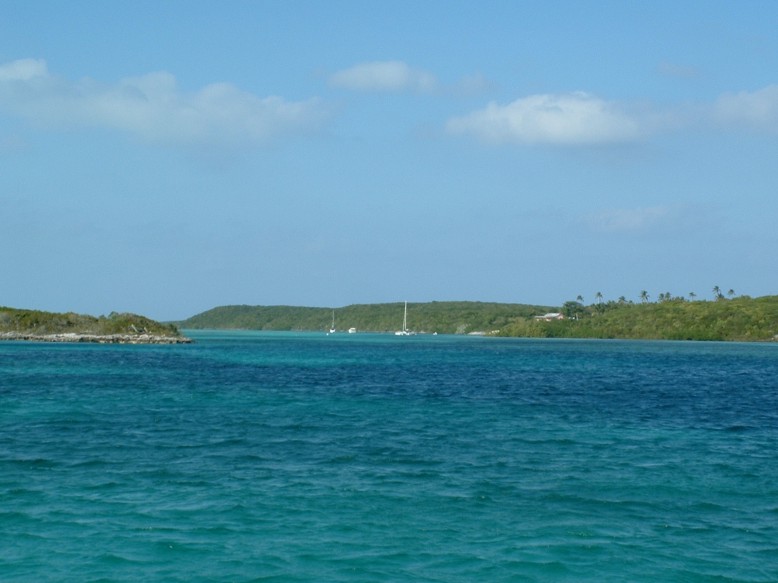 Little Harbor Cay, one of our favorite places so far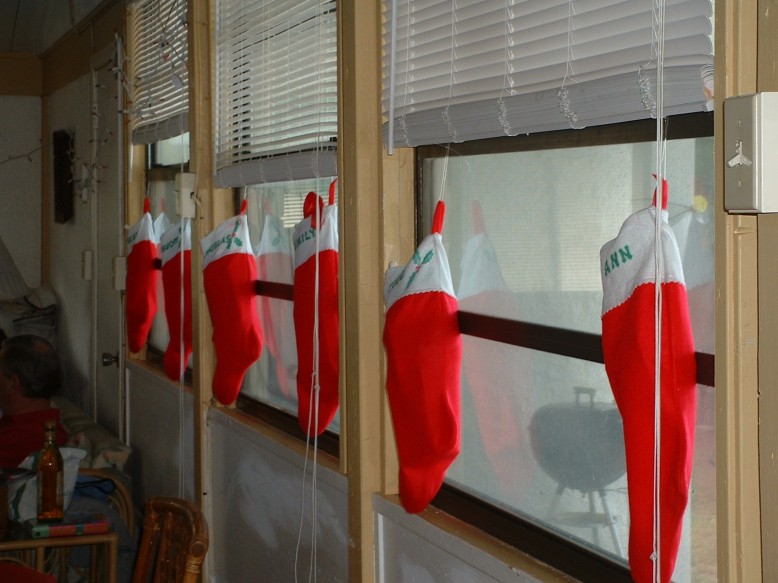 Christmas in Eleuthera with my family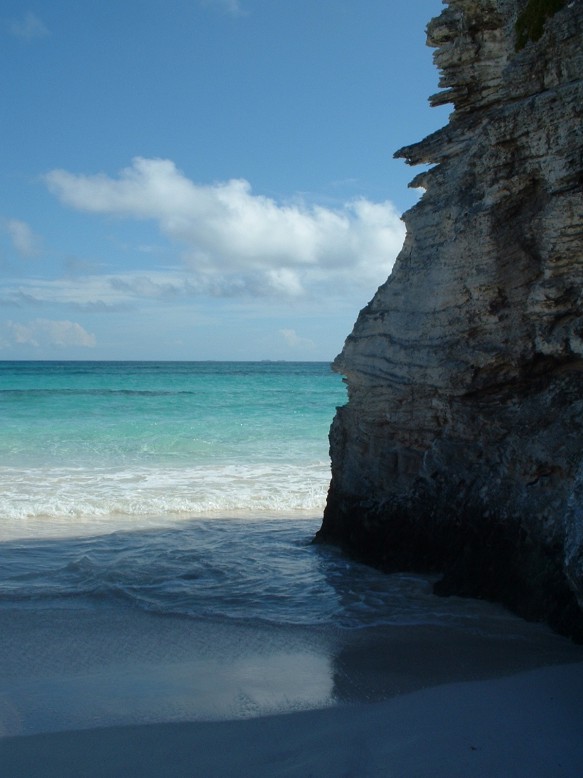 A beach on the southern tip of Eleuthera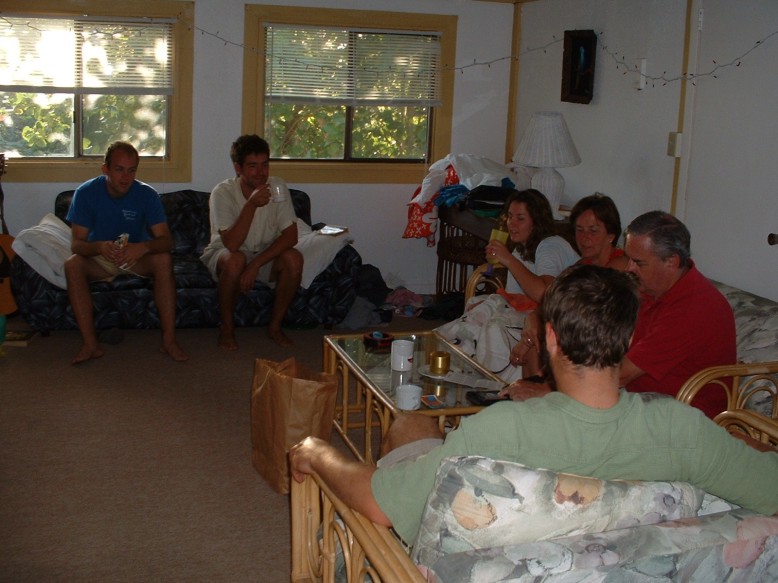 Douglas, Gregory, Susan, Mom, Dad, and Todd sitting in the living room of "The Little Green House"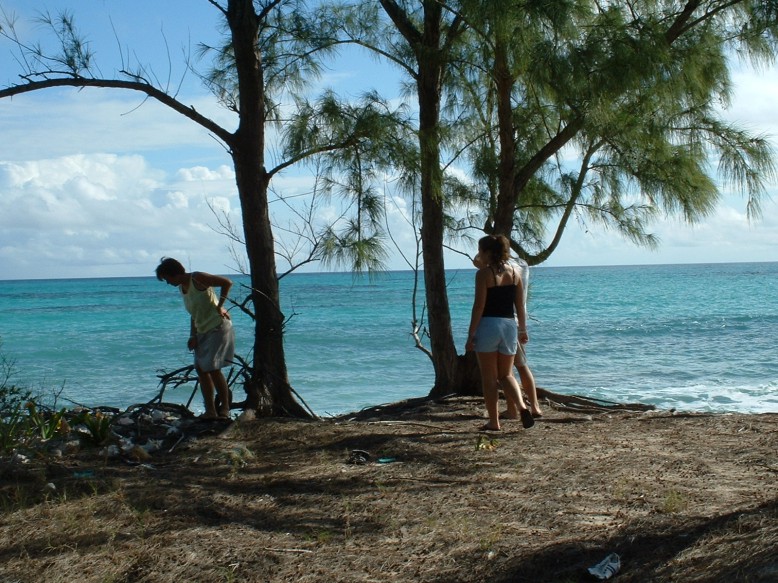 Exploring the island and choosing our beach for that day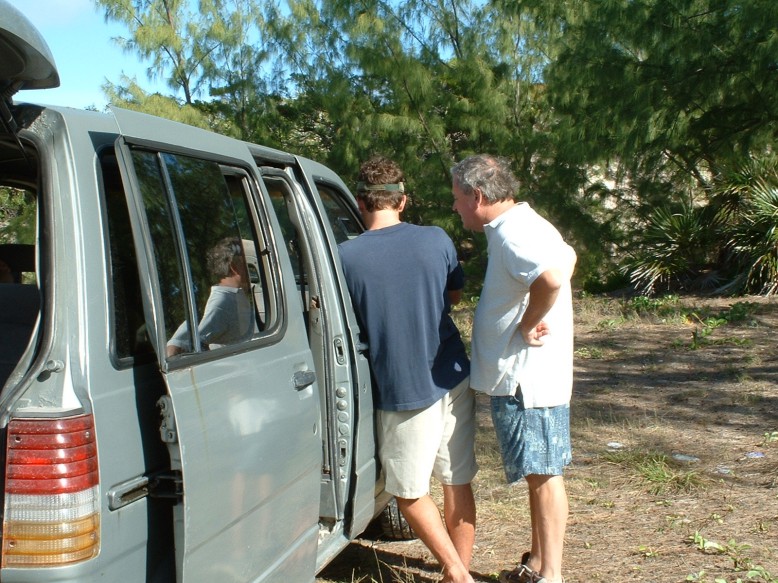 By our rental car, Douglas and Dad check the map to see where we are
Jan. 16, Fri. - We made it to Georgetown, Great Exuma, Bahamas, a final destination for many cruisers. It's a huge harbor that fits hundreds of boats - usually by the end of the season, there is about 400-500 boats anchored here. Most people come here and stay for months, especially people with kids who want to meet up with other families to get kids together to play. There are many organized activities here, like daily volleyball games, happy hours, live bands, "dinghy drifts" where people raft their dinghies up together and have drinks and snacks, and other activities, all announced on the morning "Cruisers Net," where people state their business every day on the VHF radio. We've been thinking a lot about our overall goals for the trip, and we've scaled down our original plans quite a bit. After the Bahamas, we now want to go to Turks and Caicos, then Dominican Republic, and then we're not sure after that. But we are now thinking that we'll probably return to DC afterwards, maybe even this summer/fall. Overall, we're having a great time, but we also are getting excited to come back and find a place to live, etc. Here, we have unlimited access to Internet, too, which is hard to come by in the Bahamas, so we'll be doing more updates from here and adding more pictures.
Rock Sound, Eleuthera - locals doing 'rake and scrape' music for the Junkanoo celebration.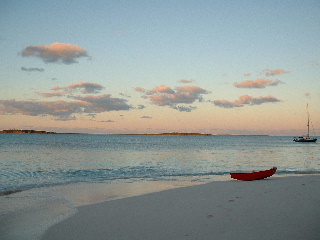 The other day we camped here on our own private beach.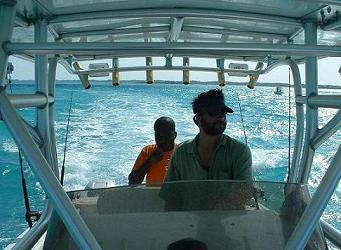 Our Bahamian friend, Evie, took us out on his boat to where the bigger fish swim and let Todd drive.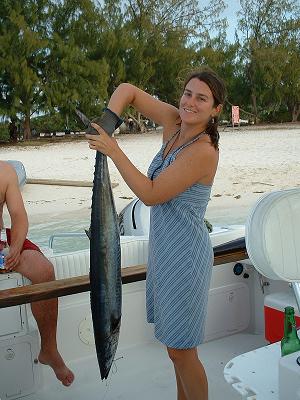 My first big catch - a wahoo!!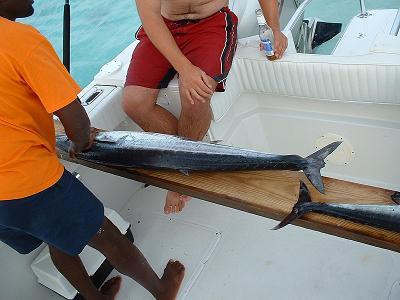 One of the wahoo we caught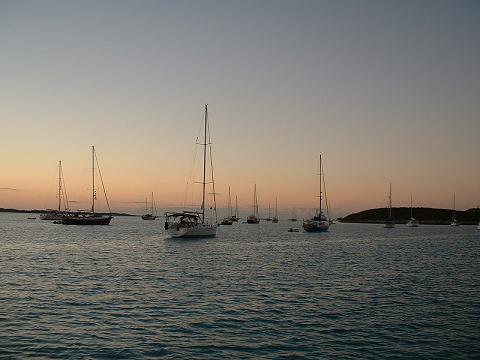 Georgetown Harbor, Great Exuma, where we spent a few weeks with the other 300 boats!