BOATBUILDING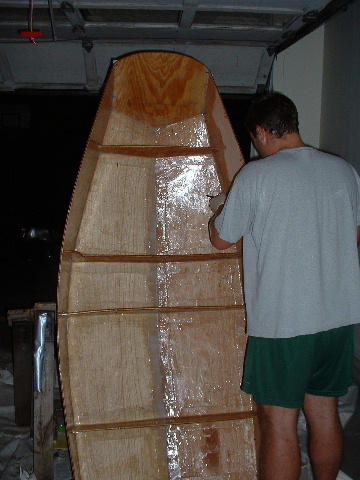 We built a 6 1/2 foot dinghy. Here, Todd was covering the plywood with fiberglass.
It took us about 2 weeks to finish, including days where we waited for parts to dry.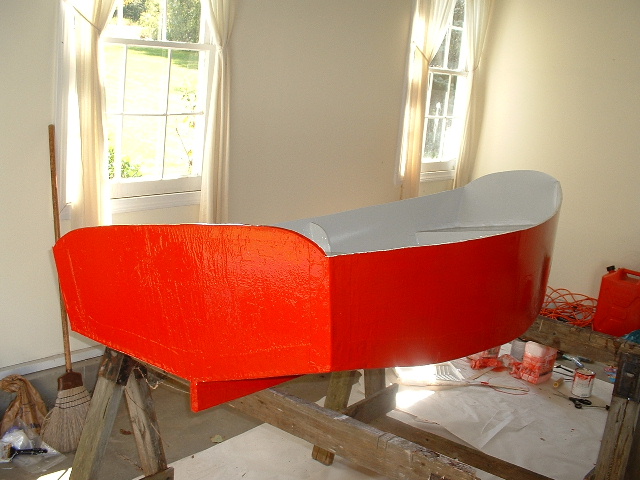 We printed plans from the Internet (this is a "D4",) and ordered supplies to be sent to us in NH.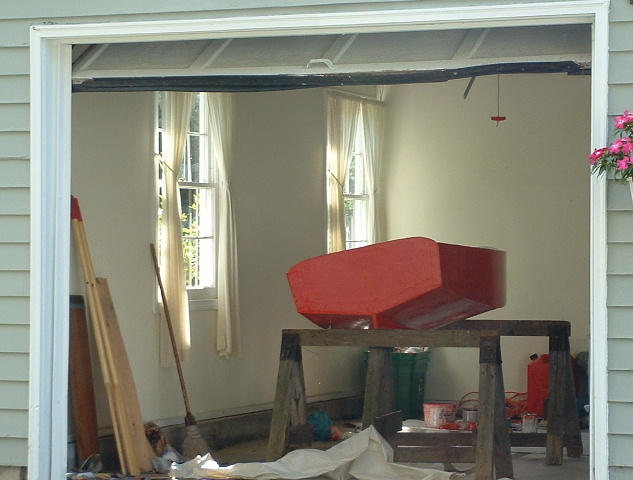 Construction was done in the garage. We had a great time with this project.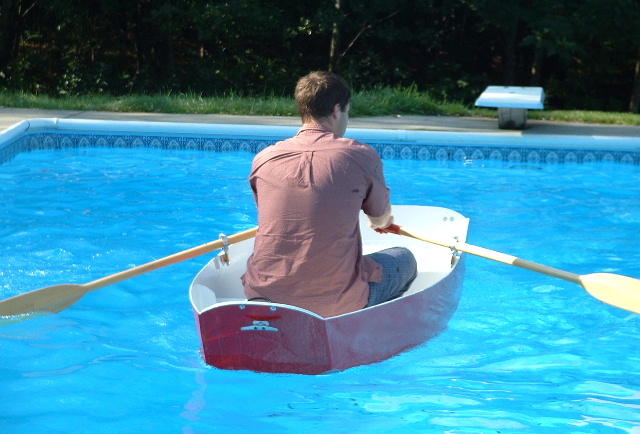 After it was complete, Todd tested it in the pool.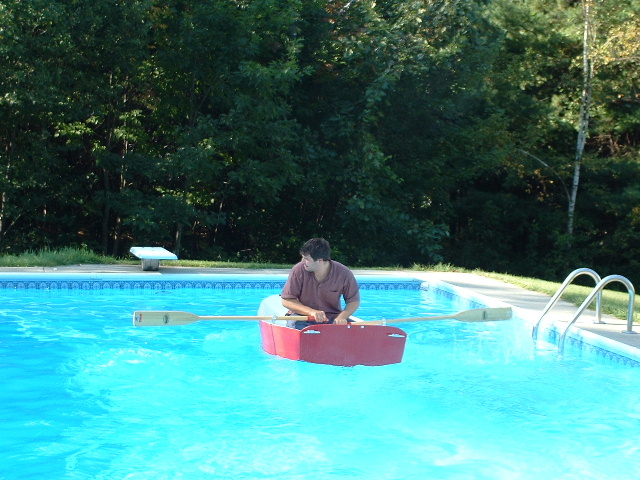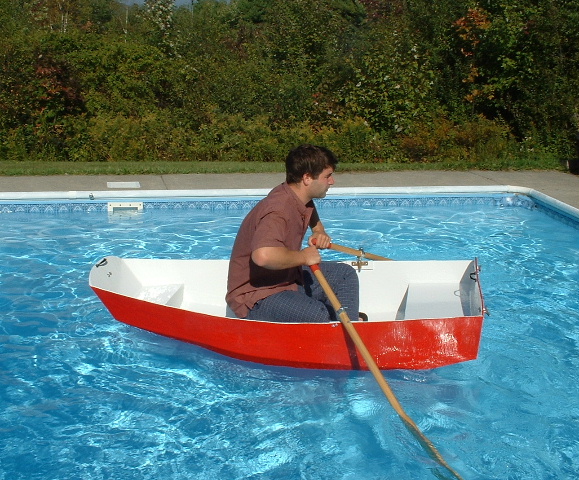 It worked!




SEWING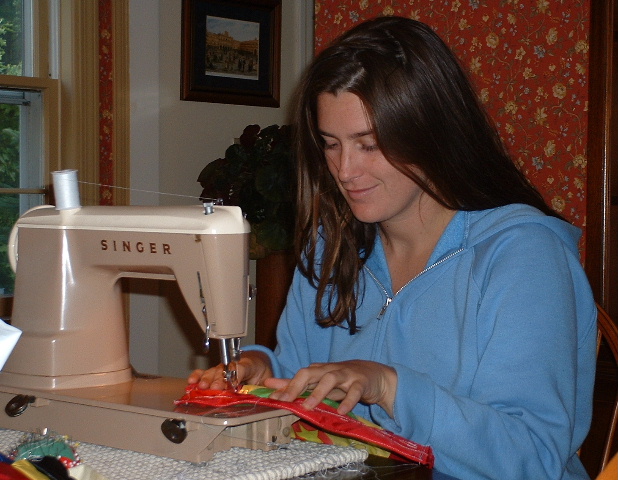 I decided to make the courtesy flags, a project that unexpectedly took months to complete.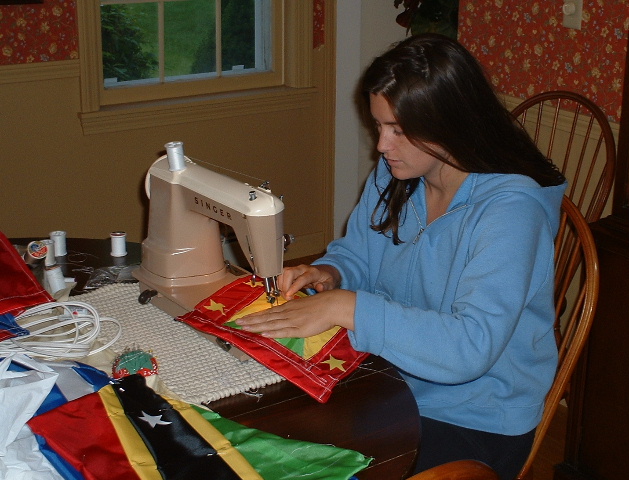 For the ~30 flags, I used nylon and courtesy flag patterns I ordered on the Internet.
CONSTRUCTION / ELECTRONICS